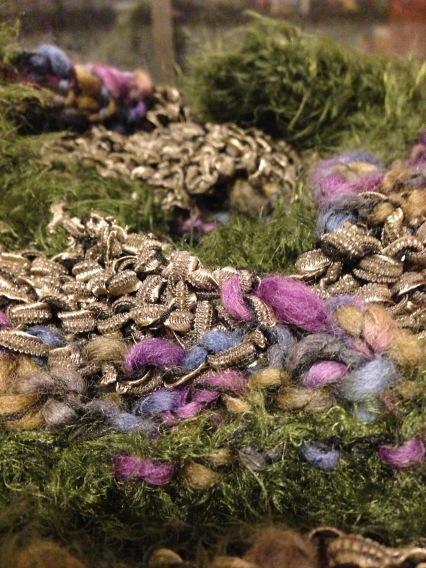 "Trip away; make no stay; meet me all by break of day" – William Shakespeare, A Midsummer-Night's Dream
Trip through the forest with this lovely little scarf. Or just imagine yourself tripping through the forest…
Weighing just under 100 gr with a length of 6.5 ft. this particular scarf takes it's inspiration partially from my Gypsy Shawl and partially from the colors presented in the yarn. Knit on the bias, the colors create slanted blocks. There is something about it that simply said Forest Fae as I worked with it.
Part of a new line being created for 2013.
For technical details take a look at the project page on Ravelry.